KeePassium 1.38 released
KeePassium 1.38 adds in-app OneDrive sync option, AutoFill-specific settings, safer backup logic, and fixes a few bugs.
Direct in-app OneDrive connection
Starting with this release, KeePassium can sync with OneDrive storage by connecting directly to OneDrive servers to download or upload your database when necessary. This is a long-needed solution for people who struggled syncing via the OneDrive app (which had a number of issues lately).
To create a direct sync connection to your database in OneDrive, open KeePassium → go to database list → tap Plus button → Connect to Server → OneDrive. The direct sync method would need your permission to access the network; otherwise you can sync with OneDrive via the iOS Files integration and KeePassium will stay in its normal state: offline.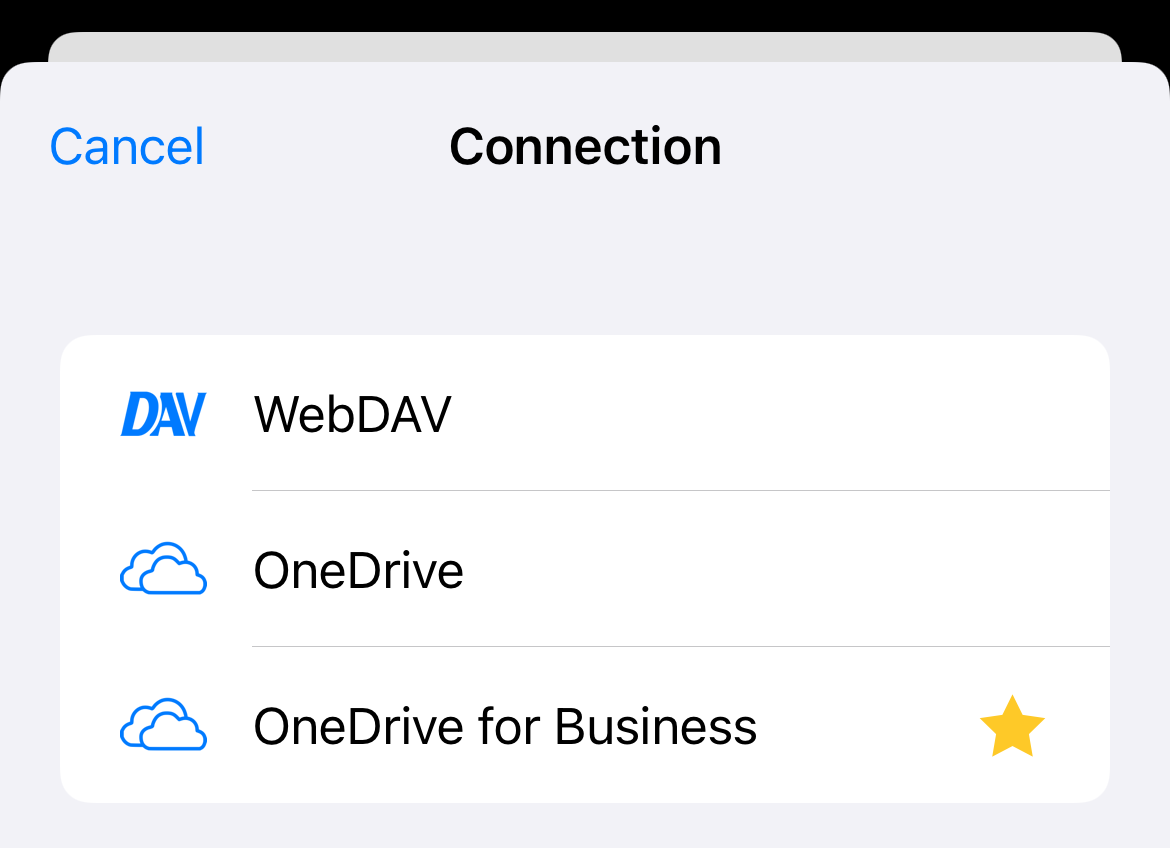 The direct OneDrive connection also enables synchronization on company-managed devices. This was not possible before, due to certain constraints of the OneDrive app. With the direct connection, KeePassium can sync both with personal and business OneDrive accounts.
Direct sync with corporate OneDrive accounts (such as SharePoint or OneDrive for Business) requires a premium version of KeePassium and your IT administrator's approval. Synchronization with OneDrive Personal is available to everyone in the free version.
If you are an Intune tenant administrator and need a volume license, feel free to contact us.
AutoFill-specific database settings
If your main database is unreachable (slow network, offline device, missing file), KeePassium offers a few fallback strategies. The app can wait for a while and then either open a cached copy of the database or simply show an error message.
Starting with this update, you can define different fallback strategies for the app itself and for AutoFill. This way, you can make the main app more insistent in reaching the database, while keeping the AutoFill quick and responsive.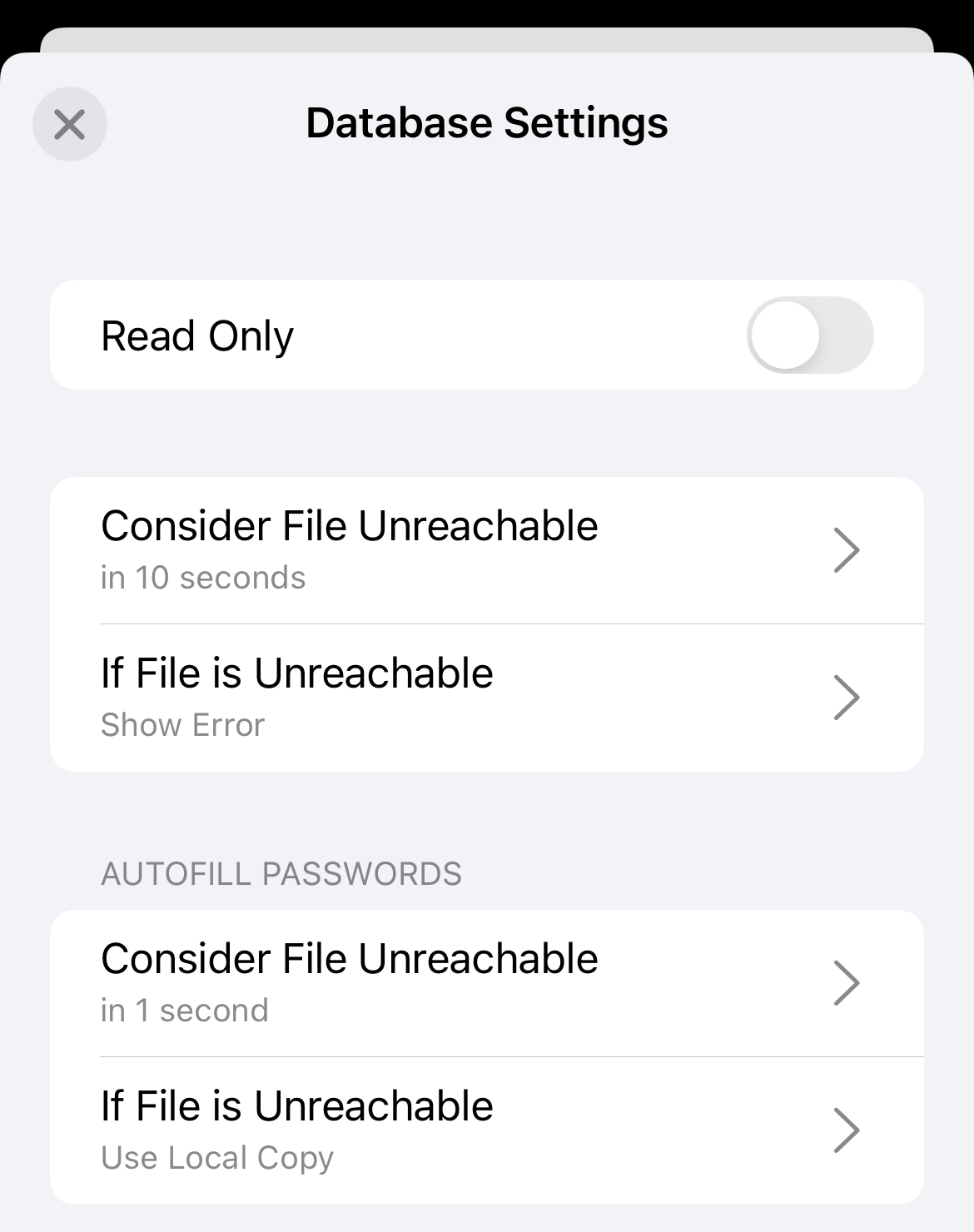 OTP in AutoFill
When you select an entry in AutoFill, KeePassium can automatically copy the associated one-time password (OTP) to clipboard. However, recent changes in iOS security model made clipboard available only to those apps that are visible on the screen. As a result, KeePassium no longer can copy the OTP to clipboard in Quick AutoFill mode, when the app does not show any interface.
As a workaround, KeePassium AutoFill can show the OTP code as a notification instead. This is not perfect, but definitely better than launching KeePassium and copying the OTP code from there. The notification is triggered by AutoFill locally on device, and won't stay in your Notification Center. In order to activate these notifications, open KeePassium settings → AutoFill Passwords → Copy OTP to Clipboard → turn it off → turn it back on.

Safer backup logic
Whenever you open a database, KeePassium updates the latest local copy of the file. This ensures that you always have an offline backup of the database, in case the original file becomes unavailable. Unfortunately, this approach was problematic in case of sync issues: an outdated remote version could overwrite the more recent database saved on device.
Starting from this release, KeePassium will create a timestamped backup copy of the latest backup before overwriting it. This way, the latest edit made on device would also be backed up.
Repeating Face ID prompts on iOS 16.2
New iPhone 14 Pro and Pro Max models with the dynamic island handle Face ID slightly differently than before. With the iOS 16.2 update, this caused KeePassium to show repeating Face ID prompts on the affected devices. This update fixes this issue.