KeePassium 1.06.42
KeePassium 1.06.42 brings two visible improvements: Spanish translation and large text mode.
Gestor de contraseñas para iOS: KeePassium in Spanish
KeePassium is now available in Spanish! (Thanks to Juan_Net and NicolasCGN, who both contributed to the translation).
Overall, your favorite KeePass app for iOS now speaks 9 languages. Translate KeePassium to your language — everything is done online, no coding knowledge required.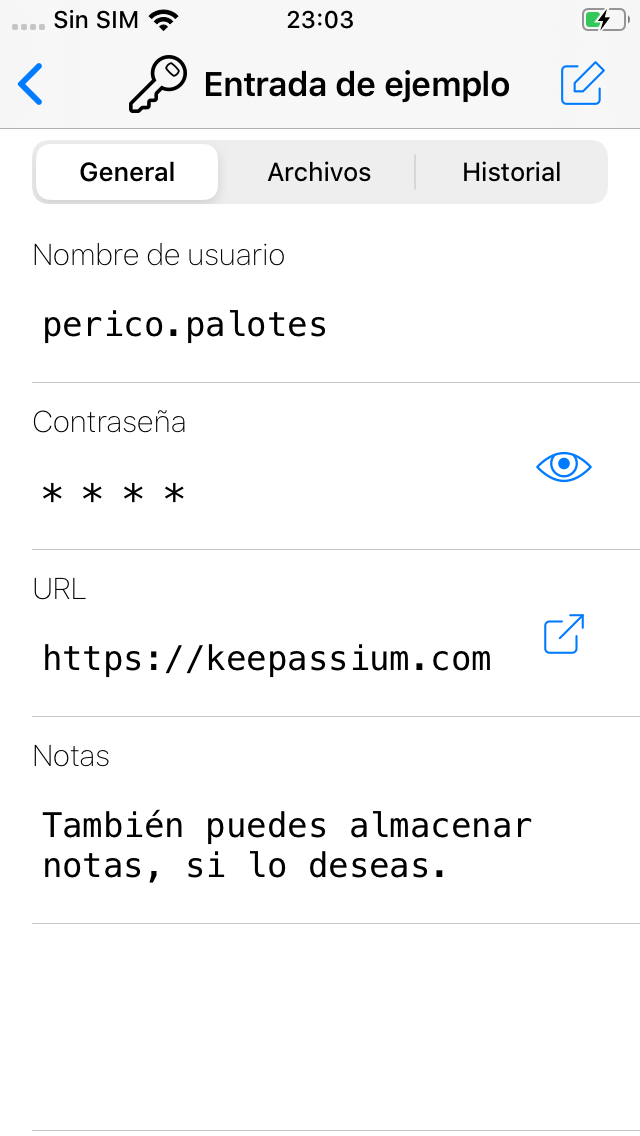 Large text mode
KeePassium now fully respects the system text size settings, and looks much easier on the eyes.
To change the text size, open device settings → Display & Brightness → Text Size. If this is not enough, try Accessibility → Display & Text Size → Larger Text.